Briefing: how village halls can support refugees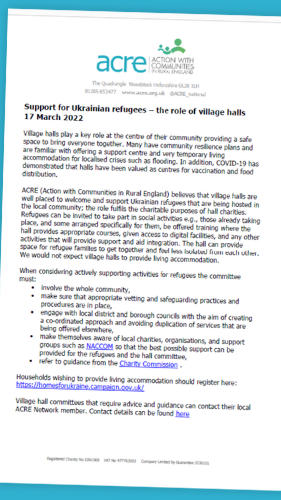 Since the invasion of Ukraine began, many village halls have contacted ACRE members interested in supporting refugees. In response, ACRE has prepared a briefing outlining the role that village halls could play in aiding the reception and resettlement of refugees.
The briefing details how England's 10,000+ rural communities buildings are well placed to help people in times of crisis, and provides some practical pointers for hall committees who would like to support refugees locally.