We have a strong record of collaborating with government, third sector organisations, and academics to provide rural advocacy, undertake research and deliver programmes.
At the moment, we are working extensively with the following organisations:
Defra
We have a long-term, strategic relationship with the Department for Environment, Food and Rural Affairs (Defra) who subsidise ACRE Network members to support rural community projects and provide intelligence on rural matters.
As part of this relationship, we have routine meetings with departmental personnel at which we provide comment on policy proposals which could have an impact on rural communities (see Rural Proofing).
ACRE also administers the Rural Community Buildings Loan Fund of £700,000 on behalf of Defra, which provides financial support to village hall management committees to improve facilities for their communities.
End Fuel Poverty Coalition
ACRE is a member of the End Fuel Poverty Coalition which campaigns to influence government and other bodies to take action to end fuel poverty and thereby improve people's health and quality of life as well as seeking to reduce the cost of living, create jobs and negate carbon emissions in the process. It is a broad coalition of over 20 anti-poverty, environmental and health campaigners, local authorities, trade unions and consumer organisations.
National Lottery Community Fund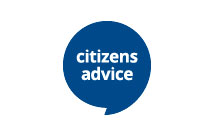 Post Office Advisory Group
ACRE is a member of the Post Offices Advisory Group co-ordinated by Citizens Advice. Citizens Advice is the statutory advocate for postal consumers in England and Wales. The Post Offices Advisory Group enables stakeholders to share news on developments relevant to the post office sector, and facilitates policy development.
Rural Coalition
ACRE provides the national secretariat for the Rural Coalition; thirteen national organisations who subscribe to a vision for a living and working countryside in England. Find out more.