Rural areas, community renewal and levelling up
Jeremy Leggett, ACRE's Policy Advisor blogs about the government's controversial plans to invest in 'less economically resilient areas' and what this means for rural communities.
Following the 2021 Budget, both mainstream and 'new' media have been quick to accuse the Government of 'pork-barrel' politics. This is a term originating in the USA that describes the tendency of ruling politicians to direct government expenditure to their own areas. Rishi Sunak's rural constituency in North Yorkshire has been identified as an example, and follows similar accusations levelled at Robert Jenrick in 2020 over the Towns Fund.
The Budget refers to priority areas that are 'less economically resilient' than others requiring support. These areas are different for each of the Government's new Levelling Up and Community Renewal Funds – the latter being a pre-cursor to the much anticipated, UK Shared Prosperity Fund that will come onstream in 2022.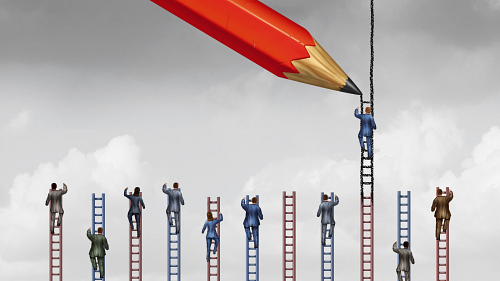 So, are rural areas benefitting undeservedly from political patronage? Are urban areas that have long been at the front of the queue for government regeneration spending now being short-changed? Many towns and cities undeniably, contain high concentrations of social and economic challenges and need assistance in addressing these. But what, however, is the story in rural areas?
The Budget uses the term 'less economically resilient' and clearly applies this to all areas, both urban and rural. It is not yet clear what research and analysis lies behind the determination, but it should be welcomed that, finally, there is recognition that some rural areas are indeed 'less economically resilient'.
In the absence of any genuine cross-cutting socio-economic strategy for rural England, it has been easy to think that Government has seen rural England as solely a place of recreation, nice views, and food production. Not the places they really are. Where 17% of the population live and only a tiny proportion of these are engaged in the land-based economy.
In rural areas, being 'less economically resilient' takes a less visible, and less obvious form. It is not large numbers of people struggling to find productive work. Instead, those same people are scattered in small numbers across many communities. It is not concentrations of poor, unhealthy housing; instead, it is an absence of housing that local people can afford. It is not public services struggling to cope with demands placed upon them; it is people needing those services but having no way of getting to them. It is even people living where healthy food is produced for urban oriented supply chains, but unable to afford it themselves. So, whilst 'pork-barrel' politics is justifiably condemned; recognising that not everyone in rural areas is prosperous and that disadvantage can be dispersed and hidden, as well as concentrated and obvious, is important.
Putting aside the politics, we hope the announcements made last week are long-overdue recognition by Government that rural areas too both need and deserve opportunities for 'renewal' and 'levelling-up'. The next step is to fully involve the people who live in rural areas as these communities have the capacity to be resilient, especially with the kind of support the ACRE Network can provide. They now need to be treated in a way that brings that capacity to the fore.
Whilst 'pork-barrel' politics is justifiably condemned; recognising that not everyone in rural areas is prosperous and that disadvantage can be dispersed and hidden, as well as concentrated and obvious, is important