Urgent action is needed to tackle fuel poverty in rural communities
Phillip Vincent, Communications Manager for Action with Communities in Rural England (ACRE) blogs on the need to act on new data that reveals high rates of fuel poverty in rural areas.
Today we're adding our voice to a chorus of over 20 organisations including environmental campaigners, local authorities, trade unions and consumer organisations who are united in calls for the government to take urgent action to stop even more people from slipping into fuel poverty.
New data shows that fuel poverty is at risk of becoming endemic in the UK at a time when the energy crisis could push one in five households into circumstances where they are unable to afford to heat their home.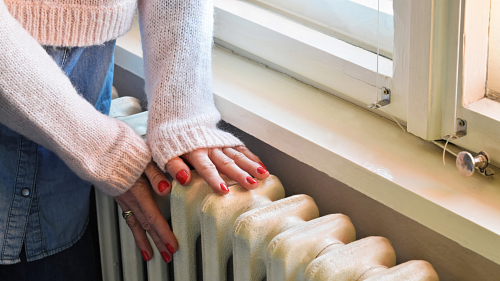 In England, poverty is typically imagined as an urban phenomenon. However, a map of England published by the End Fuel Poverty Coalition shows that it's not just inner-city areas where people are struggling to keep warm.
Analysis of fuel poverty figures and local authority data on measures taken to improve energy efficiency locally show that Shropshire, Herefordshire, King's Lynn and West Norfolk are some of the worst parts of the country affected.
Unfortunately, the situation will not come as a surprise to hardened souls in the ACRE Network used to representing rural communities. Older homes in the countryside are some of the most difficult to insulate, many rely on expensive heating oil and there is hidden deprivation to be found in every village from remote Northumberland to tourist honeypots in Cornwall.
Rightly, the coalition is calling on the government to instigate measures, including urgent financial support to the most vulnerable and the deployment of programmes to improve the energy efficiency of homes, to alleviate the financial pressures made worse by rapidly escalating fuel prices.
But we would go further. Rural communities – by virtue of their physical geography and history of collective action – are well placed to experiment and lead the way in developing local renewable energy solutions which, given the right support and conditions, could help to reduce dependencies on the national grid and market fluctuations.
Until then, rural dwellers will need to wrap up warm because it could be a very long winter ahead indeed.
Unfortunately, the situation will not come as a surprise to hardened souls in the ACRE Network used to representing rural communities. Older homes in the countryside are some of the most difficult to insulate, many rely on expensive heating oil and there is hidden deprivation to be found in every village