A new website for a brighter countryside
Action with Rural Communities (ACRE) hopes its new website will interest more people in the future of rural communities
The national charity has today launched a new website intended as a resource for anyone wanting to find out what makes rural communities thriving, inclusive and sustainable places to live and work.
The website features examples of best practice from the 38 member organisations that make up the ACRE Network, from schemes that enable young people to hire scooters and get to work, to initiatives bringing together people from diverse backgrounds encouraging inter-cultural dialogue. It also includes analysis of the various challenges facing many rural communities along with information about what the charity is calling on the government to change.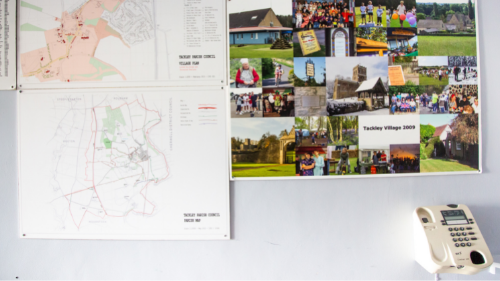 Phillip Vincent, ACRE's Communications Manager said, "We're excited to finally launch our new website today. It's been a work in progress for nearly a year, with completely new content and information that will hopefully prove to be an invaluable reference for community groups and policy makers alike".
Over the coming months, ACRE is planning to add more video case studies capturing best practice from around the country, along with further commentary on topical debates such as levelling up, fuel poverty and the need for more affordable housing.
The website will also be a place where local ACRE members and sponsors can publish content useful to rural communities.
Bev Parker, Chief Executive at Rural Action Derbyshire said "We're pleased that ACRE has featured some of the work we do on the new website, including the Feeding Derbyshire project that was so important to supporting vulnerable people during the pandemic. As an ACRE member, we're proud to be part of a wider national network that provides advocacy for rural communities which – more often than not – can go forgotten by policy makers".
We're excited to finally launch our new website today. It's been a work in progress for nearly a year, with completely new content and information that will hopefully prove to be an invaluable reference for community groups and policy makers alike