Analysis of the government's response to the Kruger review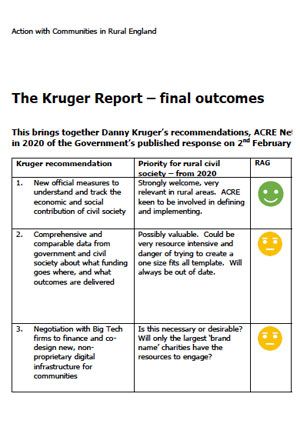 ACRE's detailed analysis of proposals made in the Kruger review of civic society and localism.
In 2020, the government appointed Danny Kruger MP to lead a review of how civic society and localism could be strengthened. This is our take on the government's response to this review, published alongside the Levelling Up White Paper in February 2022. The briefing details key proposals made by Kruger, our view on these and what the government has subsequently said.