Briefing discussing future land use in rural England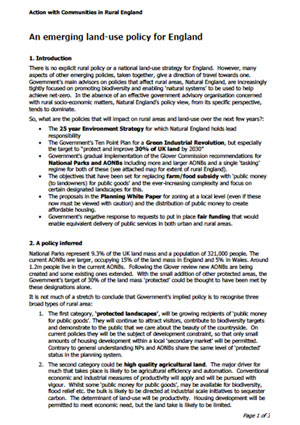 Our preferred strategy would be to promote the interests of balanced rural communities 'for their own sake'.
However, it is just as important that people who live in rural areas are understood to be an essential part of the infrastructure that will achieve greater biodiversity, net-zero, improved diet and health. Our briefing paper discusses disparate policy announcements that have been made since 2018 regarding land use in rural areas.