Covid 19 Safer Community Centres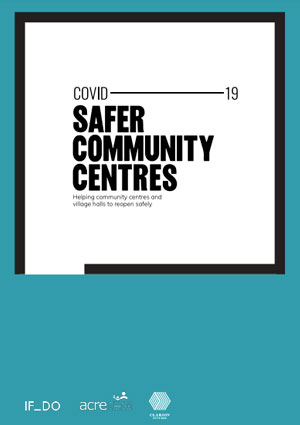 A visual guide to help you village hall keep people safe from Covid-19.
Community Centres and Village Halls are places that help to support and sustain public life across the country. This Covid-19 Safer Spaces guide is to assist staff and volunteers in adapting their centres to enable safe reopening and hire. Developed by architects IF_DO, in partnership with the ACRE and Clarion Futures, this free-to-use guide sets out clear stages of how to safely reopen community centres and village halls across the UK. Visual diagrams illustrate the spatial adaptations required for hiring and other essential services to recommence as safely as possible.