Decarbonising public buildings is important to achieving net zero, but support should be extended to community buildings
Action with Communities in Rural England (ACRE) welcomes the government's latest commitment to upgrading public buildings but says future funding should be made available to community buildings such as village halls that provide public services in rural areas.
The government has announced £553 million is being awarded to public buildings in England to support their adoption of affordable, low carbon heating and energy efficiency measures. The commitment is part of a wider £2.5 billion package of support for upgrading public sector buildings between 2020 and 2025. Further rounds of investment are expected.
Commenting on the proposals, ACRE's Policy Adviser, Jeremy Leggett said: "We welcome the government's support for helping public buildings to reduce their dependency on fossil fuels. It is a move in the right direction for achieving net zero and the investment will no doubt improve these public spaces for the enjoyment of communities as well as saving taxpayer money and creating jobs.
But we note most public buildings are in urban areas. Given that many community and public services in the countryside are offered out of England's 10,000+ village halls, it is only fair that these important volunteer-run buildings are also provided with the opportunity to decarbonise. Many halls are contacting ACRE members with an interest in installing heat pumps, solar panels and electric car charging points so it would be great if this interest could be matched with grant funding".
The national rural charity will be surveying village halls later this year with corporate partners Utility Aid to find out how the energy crisis is affecting them and what can be done about it. The results will be used to inform the ACRE Network's support and campaigning around net zero solutions in the countryside.
Media contact: p.vincent@acre.org.uk, 01285 425645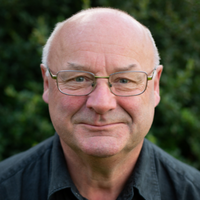 Given that many community and public services in the countryside are offered out of England's 10,000+ village halls, it is only fair that these important volunteer-run buildings are also provided with the opportunity to decarbonise