Evidence to the Inquiry into the NERC Act and Rural Proofing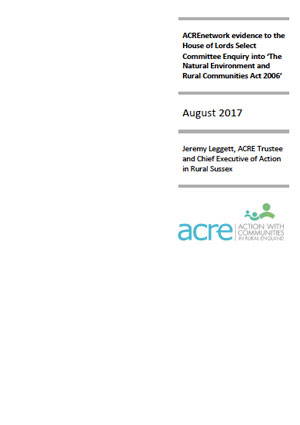 Government needs to take a coordinated, cross departmental approach to rural proofing.
This briefing was submitted as evidence to the House of Lords Inquiry into the operation of the Natural Environment and Rural Communities Act this Committee in 2017. It sets out our concerns about the absence of rural proofing at the time prompting the government to commit to preparing an annual rural proofing report, the first of which was published in 2021.