If there's one thing we've learnt from Coronavirus, it's that village halls are survivors
Deborah Clarke, ACRE's Rural Evidence and Village Halls Manager reflects on the resilience demonstrated by the volunteers who manage these important community buildings.
In June 2020, I wrote a blog reflecting on how village halls are survivors. At the time, most halls were closed because of the national lockdown. Fundraising fetes, summer BBQs, and weddings were cancelled with a loss to hall income and to the local rural economy so feelings of responsibility amongst volunteers were understandably high! Indeed, this would have been the first time many had shut their doors since they were established in the 1920s.
At ACRE we've have spoken to hundreds of hall committee members over the past year and heard stories of challenges, but also successes. In many respects, my view on the predicament facing these vital community buildings holds true. As we begin Village Halls Week 2021, halls are once again closed as the country battles a second wave of Coronavirus. But what the past 8 months has demonstrated is that the volunteers who manage these buildings are as resilient and determined as ever.
In fact, these volunteers have done an extraordinary amount of work during this challenging period. They have secured emergency grant funding from local authorities, navigated complex and changing Covid-19 Secure rules to safely reopen during the summer months, and even when halls were closed, they were checking to make sure buildings were secure and maintenance undertaken. A village hall that is not in use does not mean it has been abandoned! Village halls are much loved, and part of a community's historical and cultural identity and we know many residents are prepared to fight for their survival.
Village Halls Week 2021 is all about celebrating these volunteers and the difference their efforts make to rural communities. As such, I would like to highlight a few stories that stood out to me.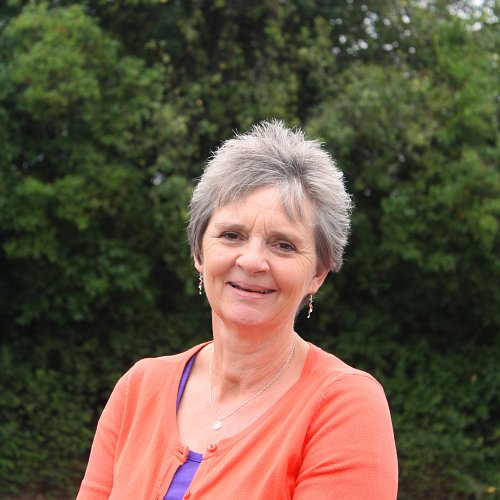 Inspiring stories
In Warwickshire, the volunteer committee managing Shotteswell Village Hall undertook Covid-19 Secure certification and purchased a 'fogging machine' to help keep spaces disinfected. With these provisions in place, and paying careful attention to changing government guidance, they were able to operate as a scrubs' hub making protective clothing for NHS workers, provide takeaway breakfasts, offer a collection point for food and medications, and ran book swap in lieu of the county council library service.
A performance of 'The Ragged Trousered Philanthropists' held in Reepham & Cherry Willington, Lincolnshire, was the first production staged in a UK village hall since the beginning of the pandemic. In compliance with physical distancing requirements, 37 members of the community were able to safely come together in a venue that usually seats 90. The performance demonstrated the versatility of village halls and what can be achieved in difficult times.
Some village halls were able to stay open during lockdown because they provided services classed as essential. Ashton Keynes Village Hall in Wiltshire is a good example. Throughout the pandemic it has remained open because it hosts the village shop in an annex, an outreach Post Office which is open twice weekly, and a GP's surgery in neighbouring rooms. The village pre-school is also within the complex!
Other halls such as Hewish & Puxton Village Hall in North Somerset used the time they were closed to carry out a major repairs and refurbishments – in this case making use of funding provided through the Defra sponsored Village Hall Improvement Grant Fund. Hewish & Puxton Village Hall also featured as a case study in a series of guides, funded by Innovate UK and developed by IF_DO that used visual diagrams to show adaptations that could be made to keep premises COVID-19 secure.
It is examples like these that fills me with hope. With a little help from our network, these small charities can survive and continue to have an important presence in many rural residents' lives.
We would very much like to capture more of these stories so we can continue making the case for the essential role village halls play in rural community life. As part of Village Halls Week 2021, we have set up a 'Domesday Book' which you can sign to tell us what your community building has been doing, as well as your hopes for the future. I very much hope you will take the opportunity to contribute to this historic record in a year marking 100 years of rural community action.
What the past 8 months has demonstrated is that the volunteers who manage these buildings are as resilient and determined as ever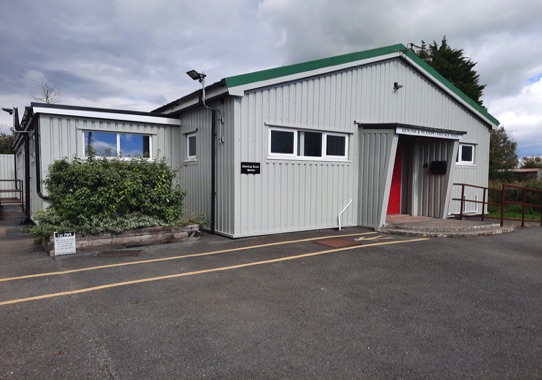 For more information about Village Halls Week, please visit: https://acre.org.uk/our-work/village-halls-week
Over the past year ACRE has been publishing an information sheet to help halls understand Covid restrictions and help them reopen. If your village hall needs advice, then contact your local ACRE Network Member