Joint letter to Rt Hon Rushi Sunak – Securing the Future of Post Offices (Oct 21)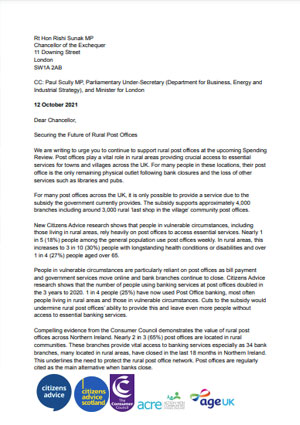 The government should commit to continuing support for rural post offices.
Our letter, signed with Citizens Advice and Age UK pressed the Chancellor to extend support for rural post offices, many of which could face closure if existing subsidies are ended. Post offices play a vital role in rural areas providing crucial access to essential services for towns and villages across the UK.