'Levelling up' must not leave rural communities behind
National charity, Action with Communities in Rural England (ACRE) says the government must fully consider how it's plans for levelling up will address disadvantage faced by rural communities.
Today, the government announced cursory details of its centre-piece policy commitment to levelling-up. But ACRE says that far from instilling confidence, the white paper leaves more questions than it answers.
Jeremy Leggett, ACRE's Policy Adviser said: "It is not clear whether the government's 12 missions of levelling-up will counter the long-standing disadvantages faced by rural communities.
Whilst we await further details, we have questions about whether the policy proposals will be subject to a comprehensive rural proofing exercise and if additional resources and investment will be made available to non-metropolitan areas in the remaining term of this administration.
We are particularly concerned the government appears to have watered down its 2019 election commitment to achieve 100% coverage of high-quality broadband by 2025. This would represent a levelling-down, not levelling-up for rural communities"
ACRE represents a network of 38 member organisations that work in support of rural communities in every county of England. Its members know full well that many people living in rural areas face multiple disadvantages, often obscured by a bucolic imagination of the countryside and official statistics on deprivation that do not account for geographically dispersed poverty. Rural communities suffer from poor infrastructure, limited access to services and affordability of housing compounded by a lack of job opportunities.
The rural charity will be providing further commentary on the government plans for levelling up once full details of the white paper are known. Along with rural proofing, it will be hoping there are genuine commitments to subsidiarity of decision making, community involvement, and a fair distribution of resources and investment to rural communities.
ENDS
Notes to editors
Media contact: Phillip Vincent, p.vincent@acre.org.uk 01285 425645
ACRE (Action with Communities in Rural England) is a national charity speaking up for and supporting rural communities. It is the national body of the ACRE Network, England's largest rural grouping of county-based local development charities which together reach over 35,000 community groups annually, and lever in over £34 million each year in support of rural communities.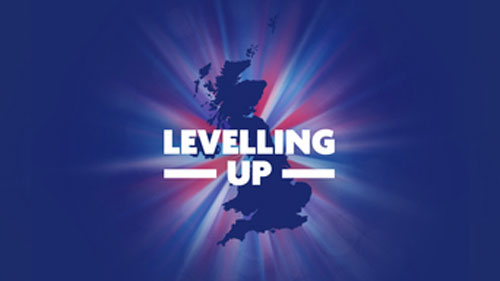 We are particularly concerned the government appears to have watered down its 2019 election commitment to achieve 100% coverage of high-quality broadband by 2025. This would represent a levelling-down, not levelling-up for rural communities