MBE awarded to our Vice Chair, Jan Thornton
Vice Chair of ACRE has been awarded an MBE in the Queen's Birthday Honour's in recognition of her long service and dedication to supporting rural communities.
Jan has been a strong advocate of rural communities for many years, often operating behind the scenes, supporting, and inspiring fellow colleagues with her infectious enthusiasm and hands-on approach.
As a board member and Vice Chair of ACRE since 2016, her 'can do' attitude has proven to be transformative, and the difference she has made is seen in her significant contributions to shaping national policy and funding to ensure rural communities have equitable access.
Not only does she sit on ACRE's board, but she also finds time to serve on the board of ACRE Network member Community First Yorkshire, York & North Yorkshire Local Enterprise Partnership, and the Yorkshire Food, Farming and Rural Network.
Responding to the nomination, Jan Thornton, MBE said "I am delighted and humbled to be considered worthy for this award. I have spent the past twenty-five years supporting rural communities at a variety of levels and I am passionate about doing my best to ensure that no one is unreasonably disadvantaged by where they live."
Notes to editors
ACRE (Action with Communities in Rural England) is a national charity speaking up for and supporting rural communities. It is the national body of the ACRE Network, England's largest rural grouping of county-based local development charities which together reach over 35,000 community groups annually, and lever in over £34 million each year in support of rural communities.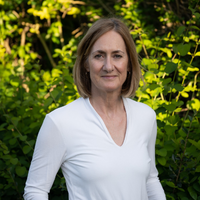 I am delighted and humbled to be considered worthy for this award