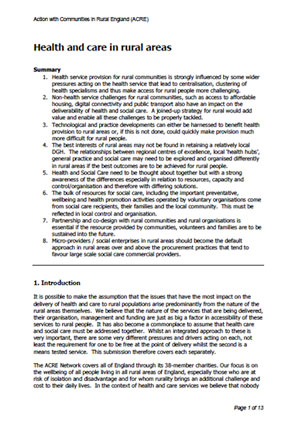 Centralisation in the provision of health services, especially acute services, is not going to go away.
But what can be done to improve access to make these services more accessible to more dispersed, aging rural populations?
This policy briefing discusses some of the main characteristics of the health and social care system in rural areas and considers the need for statutory providers to work with the community and voluntary sector at a local level to tailor delivery, particularly in meeting the care needs of older residents.