Social prescribing in rural areas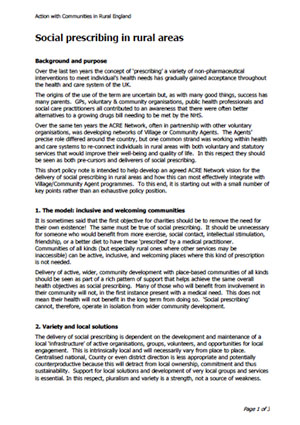 Is social prescribing what we've always known as community development practice?
This paper, used to create a conversation amongst ACRE members discusses the various principles that should apply to effective delivery of social prescribing in rural areas. We are very keen to ensure the use of this term by the NHS and others does not 'medicalise' what is, in essence, just effective community development practice.