Rural households will be especially hit hard by increasing petrol and diesel prices
News this week that the cost of filling an average family car with petrol now exceeds £100 is an alarming development and one that will concern many who rely on private transport in the countryside.
Commenting on the developments, Richard Quallington, Executive Director of Action with Communities in Rural England (ACRE) said:
"As a national charity representing rural communities across England, we are concerned that those living and working in the countryside are particularly vulnerable to the increasing cost of petrol and diesel. Many people in rural areas rely on the use of private transport to get to work and access essential services, often involving journeys to nearby towns and cities. Given the fact that public transport cannot be relied upon in most parts, those on lower incomes will be increasingly facing difficult choices as to whether they put fuel in their tank, heat their homes or put food on the table.
Patchy broadband and 4G is also compounding the issue for rural residents. Without reliable access to the internet, rural residents are unable to access online services that are often taken for granted. One example of this is banking services.  With many banks closing local branches, customers are expected to access their accounts via smartphone apps. We understand some people are now making very long journeys to get to remaining bank branches because they cannot get past the two-step authentication – again at significant and increasing cost"
Notes to editors
Media enquiries: Phillip Vincent p.vincent@acre.org.uk, 01285 425645
ACRE (Action with Communities in Rural England) is a national charity speaking up for and supporting rural communities. It is the national body of the ACRE Network, England's largest rural grouping of county-based local development charities which together reach over 35,000 community groups annually, and lever in over £34 million each year in support of rural communities.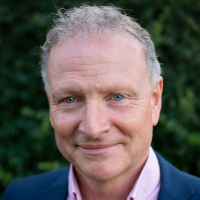 Those on lower incomes will be increasingly facing difficult choices as to whether they put fuel in their tank, heat their homes or put food on the table