The Rural Coalition comments on rural proofing report 2020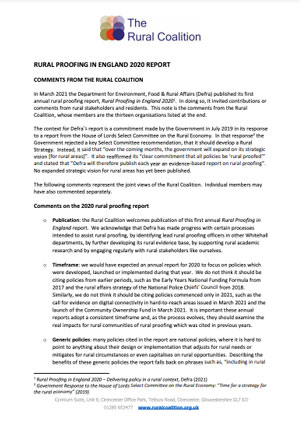 The Rural Coalition's view on the government's first ever rural proofing report.
In March 2021 the Department for Environment, Food & Rural Affairs (Defra) published its first annual rural proofing report, Rural Proofing in England 20201. In doing so, it invited contributions or comments from rural stakeholders and residents. This note summarises comments from the Rural Coalition, whose members are the thirteen organisations listed at the end.