The Rural Coalition Rebuilding Rural: Growing Back Better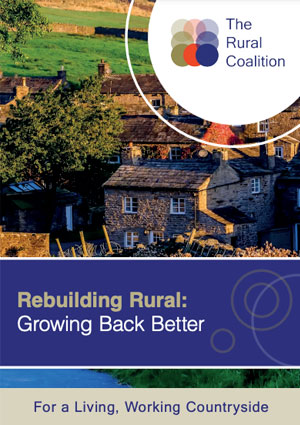 England's rural stakeholders provide a view on what's needed to improve opportunities for those living and working in the countryside.
In 2017 the Rural Coalition set out its key principles, policies and actions to promote sustainable rural communities in England.
Building on that earlier work, this document presents priorities for delivering a successful recovery across rural England following the Covid-19 pandemic and restrictions to contain the virus. It outlines our asks of Government, including measures we would wish to see reflected in the upcoming Comprehensive Spending Review.