ACRE welcomes new grant scheme for improving village halls
National charity says £3 million fund announced by government will safeguard the future of many valued rural community buildings
Timed to coincide with Queen Elizabeth II's Platinum Jubilee, the government has committed to supporting over 100 rural community buildings with capital improvements. This follows in the footsteps of investments made in village halls as part of Queen Victoria's Diamond Jubilee (1897) and King George V's Silver Jubilee (1935).
There are over 10,000 village halls to be found in most rural communities across England, providing residents with what is quite often the only place to meet and socialise locally. They host a wide range of activities from exercises classes, playgroups to weddings and many accommodate vital services such as post offices, doctors' surgeries and shops.
Responding to the news, Action with Communities in Rural England's (ACRE) Chair, David Emerson CBE, said: "We are delighted to know that through this capital funding programme, the Government is renewing its support for village halls in this jubilee year. At the heart of rural communities for over a century, these unique volunteer-run halls do so much to support the well-being of local residents, as well as helping to sustain the many livelihoods which depend on use of these important buildings. This is an announcement that is especially appropriate in the week that 1000s of halls across the country are hosting local celebrations of the royal jubilee."
Member organisations affiliated to ACRE have a long history of supporting the volunteers who manage these buildings. They employ specialist advisers based in every county who are on hand to help make sure halls have effective governance procedures in place, comply with red tape and are welcoming spaces that everyone can enjoy. ACRE also administered the previous Village Halls Improvement Grant Scheme which ran between 2018 and 2021 worth £2.8 million sponsored by Defra.
Speaking of the difference that capital grant funding has made to village halls previously, Deborah Clarke, the charity's Village Halls Manager said, "Investment in a community's hall renews commitment and enthusiasm. The grants awarded enabled hall committees to upgrade their buildings making them more energy efficient by renewing roofs, windows and heating systems alongside extensions to provide more space for community activity. We are looking forward to learning about this new fund in due course".
Full details of the application process and the eligibility criteria for village halls wishing to apply for the fund are yet to be released by the government. In the meantime, ACRE is recommending halls complete a short form to register their interest and be kept informed about developments.
Notes to editors
Media enquiries: Phillip Vincent p.vincent@acre.org.uk, 01285 425645
ACRE (Action with Communities in Rural England) is a national charity speaking up for and supporting rural communities. It is the national body of the ACRE Network, England's largest rural grouping of county-based local development charities which together reach over 35,000 community groups annually, and lever in over £34 million each year in support of rural communities.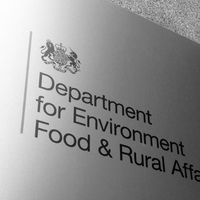 We are delighted to know that through this capital funding programme, the Government is renewing its support for village halls in this jubilee year.