Danny Kruger's Report – a welcome rethink of civil society and localism
Action with Communities in Rural England (ACRE) welcomes the report published today by Devizes MP, Danny Kruger which makes a series of proposals to government for sustaining the community spirit seen during the coronavirus pandemic.
Richard Quallington, ACRE's Executive Director said, "Danny Kruger's report offers an important and timely narrative on the health of civil society and the largely untapped potential of community action which has been realised in recent months.
In particular, we welcome the emphasis on 'subsidiarity' – that the opportunity of improving local places lies principally with the people and organisations on the ground, rather than a reliance on national initiatives. With this positive focus, we hope the government will want to build upon the ACRE Network's 100-year experience of supporting local projects which bring together rural communities to make them more resilient, vibrant and inclusive places."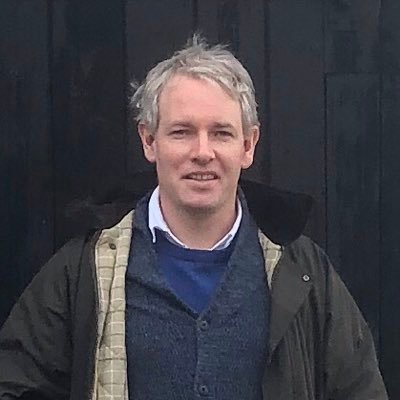 The charity has been documenting the rural community response to Covid-19 since the beginning of the national lockdown in March. Its 38 member organisations which make up the ACRE Network have worked alongside many of the mutual aid groups mentioned in Danny's report, as well as supporting England's 10,000+ village halls to safely reopen.
In a rapid appraisal of the report's proposals, ACRE welcomes recognition that "rural areas, especially, need a particular approach, with different funding formulas to reflect 'rurality and sparsity'", support for community-led housing, powers for people to play a greater role in the design and delivery of public services, planning rules that place an emphasis on spaces and physical hubs such as village halls which promote social and community gatherings, as well as additional longer-term funding to help charities support communities in their recovery from Covid-19.
At the same time, ACRE cautions that some proposals could be counterproductive to its overall aims of bolstering civil society and encouraging greater localism – such as the use of big tech firms to design digital infrastructure for communities and the creation of a new national institution indexing the performance of social infrastructure.
ACRE is also calling for subsidiarity to be matched with an emphasis on plurality in policy making. Rather than backing specific infrastructure organisations, policy makers would benefit from encouraging the tapestry of local organisations that already exist to work together and make better places.
ENDS
Notes to editors
ACRE (Action with Communities in Rural England) is the national body for 38 independent county-based organisations that make up the ACRE Network. Our vision, to be the voice of rural communities, is supported by the wealth of evidence and intelligence on rural matters that we collect from our members. We use this evidence to influence national policy on rural issues, from housing, health and transport to broadband, services and fuel poverty. Our Network Members, many of whom date back nearly 100 years, have a long, fruitful history of making a difference at grassroots level. They are charitable local development agencies, generally based at county level, which lead, support and enable community initiatives, reaching 52,000 grassroots organisations.
Further information about our work on Coronavirus can be accessed here: https://acre.org.uk/rural-issues/coronavirus
Top photo credit @danny_kruger
Media contact Phillip Vincent, Public Affairs and Communications Manager, ACRE: 07531107129 p.vincent@acre.org.uk Tweet ACRE @ACRE_national
In particular, we welcome the emphasis on 'subsidiarity' – that the opportunity of improving local places lies principally with the people and organisations on the ground, rather than a reliance on national initiatives