Marking 100 years of support for England's village halls
Action with Communities in Rural England (ACRE) to hold event celebrating a century of advice and support provided to England's rural community buildings.
It is estimated there are over 10,000 village halls to be found in most villages, from Berwick-upon-Tweed to the Isles of Scilly – many of which date back to the 1920s.
These halls are the beating heart of the communities they serve, providing what is quite often the only place for people to meet and socialise, and sustaining plenty of livelihoods in the process.
But running these buildings is no easy task. Furthermore, they are run almost entirely by volunteers as charitable organisations. This can involve juggling the bookings and requirements of different groups, keeping the building in good condition and taking heed of various regulatory requirements.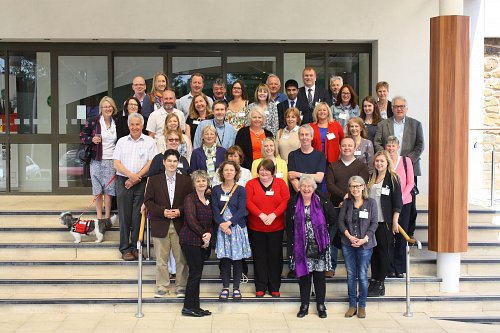 Thankfully, there has been a network of specialist advisers on hand to help this army of volunteers working in each rural county of England – a service that is backed up nationally by ACRE who work with Government and policy makers to secure funding and changes in policy and legislation.
On Monday 1st November, there will be a celebration of the service the ACRE Network has provided to halls over the past 100 years.
The event is taking place at South Luffenham Village Hall in Rutland which is itself a 'War Hut' dating back to the 1920s but recently renovated thanks to the Village Hall Improvement Grant Fund managed by ACRE.
Deborah Clarke, ACRE's Village Halls Manager said, "Anyone with an interest in the history of village halls should book a place at this celebratory event. You can look forward to hearing about the history of South Luffenham Hall, as well as talks by the Rt Hon Lord Benyon, Minister for Rural Affairs and Biosecurity and various illuminati from the ACRE Network".
On the 2nd and 3rd November, ACRE Network Village Halls Advisers will meet in Leicester to refresh their knowledge and share good practice carrying on the tradition of the annual residential training event which has been taking place since the late 1990s.
ENDS
We no longer have any in-person places left at this event however we will be sharing information about how you can join virtually on the day nearer the time.
The Department for Environment, Food & Rural Affairs is a long-term funder of the Village Hall Advice and Information Service but the full cost of delivering the service is met with sponsorship. Norris & Fisher (Insurance Brokers) Limited and Ansvar Insurance are currently corporate sponsors of the service. And Utility Aid are also supporters of this celebratory event.
Media contact: Phillip Vincent p.vincent@acre.org.uk
Anyone with an interest in the history of village halls should book a place at this celebratory event