Norris & Fisher and Ansvar back ACRE's Village Halls Service
Norris & Fisher (Insurance Brokers) Ltd, who provide specialist insurance for village halls have joined with Ansvar Insurance to become corporate sponsors of the advice and information service managed by Action with Communities in Rural England (ACRE) which supports volunteers managing these buildings.
The sponsorship will help the charity sustain and develop the service so that it is fit for the future, especially as community groups increasingly look for support online.
More than 10,000 village halls can be found across rural England. Many of them offer the only place where local residents can gather and access a range of activities and services from community run shops, to childcare provision and exercise classes. They are also frequently hired out for weddings and other celebrations.
During lockdown, most halls closed but a few were able to stay open to provide emergency assistance to their community. Now, almost all are enthusiastic about supporting their community to come back together.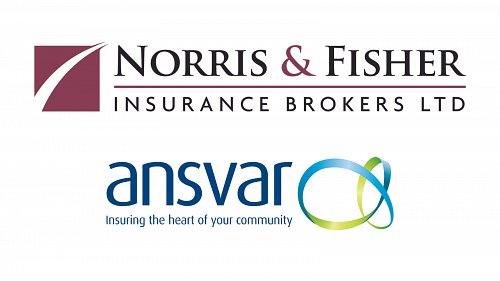 Deborah Clarke, ACRE's Village Halls Manager, said, "We're really pleased to have secured the backing of Norris & Fisher and Ansvar Insurance for our information and advice service which is offered to village halls across England. It will be the first of what we hope will be several corporate partnerships aimed at underpinning, supporting, and developing ACRE's work in this area".
Martyn Ingram, Managing Director at Norris & Fisher, said, "We are proud to become a corporate partner of ACRE and greatly admire the work of ACRE. The pandemic has shown how important the provision of up-to-date information and advice is to village halls. We're pleased to do our bit to make sure this continues and look forward to working with ACRE Network Village Halls Advisors at the annual training event in November".
ENDS
Notes to editors
Media contact: Phillip Vincent, p.vincent@acre.org.uk, 01285 425645 Sponsorship enquiries: Deborah Clarke, d.clarke@acre.org.uk, 01285 425639
ACRE's village halls and information service is supported by a mix of grant funding and corporate sponsorship. The charity is seeking new partners to work with, especially those who are able to offer specialist goods and services to village halls committees.
ACRE is a national charity speaking up for and supporting rural communities. It is the national body of the ACRE Network, England's largest rural grouping of county-based local development charities which together reach over 35,000 community groups annually, and lever in over £34 million each year in support of rural communities.
Norris & Fisher are specialist charity insurance brokers who offer a tailored policy for village halls and community buildings.
Ansvar Insurance specialises in faith, not-for-profit and charity insurance, and being owned by Ecclesiastical Insurance means they share many of the ideals of those they insure.
We are proud to become a corporate partner of ACRE and greatly admire the work of ACRE. The pandemic has shown how important the provision of up-to-date information and advice is to village halls. We're pleased to do our bit to make sure this continues