Specialist insurance broker renews

its

backing

of

England-wide

support and advice service for village

halls
Action with Communities in Rural England (ACRE) has welcomed the renewal of a corporate partnership with Norris & Fisher (Insurance Brokers) Limited which is helping to sustain and grow vital support and advice available to those who run these rural community buildings

England's 10,000+ village halls are often the only place in rural communities where residents can join groups and classes, attend events and socialise. But for the volunteers who manage these vital assets, there are a whole raft of responsibilities from managing bookings and finances to keeping hall users safe.
Making sure there's suitable insurance in place is a key consideration for all village hall management committees. The serious consequences of not having cover in place cannot be underestimated. Under charity law, trustees are responsible for insuring their organisations assets and liabilities.
That's why Norris & Fisher have been valued, long-term partners of ACRE. And why the partnership has just been renewed. As charity sector insurance brokers specialising in community buildings, the company is able to advise on, and offer cover that's tailored to the many needs of halls whether that be covering the use of hired bouncy castles, short mat bowls groups or firework displays.
Deborah Clarke, ACRE's Village Halls Manager said, "Our corporate partnership with Norris & Fisher is important to us. Not least because it helps us to sustain and grow the service we provide to village hall groups through members of the ACRE Network, but because they offer a unique and much needed service for village halls. Insurance has long been a worry for volunteers managing these buildings so it's reassuring to know we can signpost them to a supplier who intimately understands, and indeed cares about the needs of these consumers".
Speaking on behalf of Norris & Fisher, Director, Jade Winter explained "As a charity specialist insurance broker with strong links to village halls, we have always admired the work that ACRE do with their information and advice service. It's especially crucial that in the current economic climate village halls access relevant products and services that best meet their needs at the most competitive price. We are proud to be able to support ACRE with this for another year whether that's through arranging individual insurance policies or providing guidance on general matters to aid village hall committees with the day to day running of their hall."
Notes to editors
Find out more about Norris & Fisher's services for village halls: Norris & Fisher (Insurance Brokers) Limited
Photo credit: Busbridge Village Hall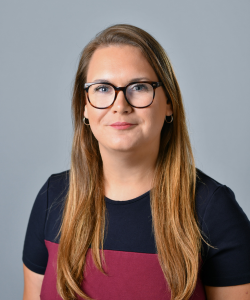 "We are proud to be able to support ACRE with this for another year whether that's through arranging individual insurance policies or providing guidance on general matters to aid village hall committees with the day to day running of their hall"
Jade Winter, Director, Norris & Fisher